How to get the most from your massage session
I realize you are allocating valuable resources including time, trust and funds for your massage and I want you to have the best experience possible.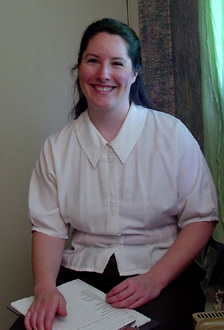 Arrive on time. We will need to have a conversation about your health history as it applies to massage work. Sharing this information will help keep you safe and comfortable. It will also help me tailor the session such that you receive the most benefit.
Ask for what you want. Are you mostly looking for relaxation? Are you very focused on banishing pain from a specific area? Be clear about that. Do not worry that you are out of line if you have feedback regarding the depth of pressure or location of the work. It may well be that the pain in your neck is being caused by a tight muscle in your back, for instance. Feel free to ask for an explanation if something doesn't make sense.
As your session progresses, let me know if you need anything to change in order to keep you comfortable. Temperature, depth of pressure, massage technique, music and light level are all adjustable. No reason to suffer during your massage.
When your session is over, get up carefully. Massage tends to move your fluids around so you might be more likely to feel dizzy for a moment when you sit up. As you get dressed, check in with your body and notice how things are feeling. If you have any issues to note be sure to tell me while the details are fresh in your mind. Is there an area that still feels tight or painful? Is there an area that got overworked? I want to know so that I can take care to adjust my work to your needs.
My goal is to help you feel great!